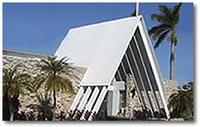 Faith Farm Ministries
Faith Farm Ministries is truly a place of grace serving a God of second chances. Through classes students learn a new way of life with God at the center; also, they learn a new work ethic and vocational skills. They receive love, grace, renewal, opportunity and a bright hope for tomorrow.
The ministry provides housing, food, clothing, life skills and spiritual training and a comprehensive Work Training (CWT) Program for up to 400 students in a free of charge Christ Centered Recovery Program.