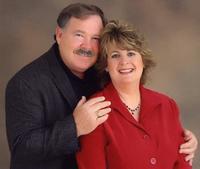 At an early age, both Mike and Theresa Brown accepted Jesus Christ as their personal Savior. Having been high school sweethearts, they were married in 1972, and two years later graduated together from International Bible College in San Antonio, Texas.
In 1975, Pastor Mike received ordination through the International Ministerial Association and later obtained a Bachelor of Arts Degree in Ministry from South Florida Theological Seminary.
Theresa received a diploma in Addiction Studies from N.E.T. Training Institute, and later obtained her Bachelor of Arts degree from Freedom Seminary, with a major in Biblical Studies and a minor in Counseling. She is an ordained minister and founder of Women at the Well International, Inc., a networking, counseling, and referral service for women's ministries.
Mike and Theresa have served the Lord in the field of Christ-centered recovery for over 30 years, ministering as pastors at two of the largest Christian recovery centers in South Florida: Faith Farm Ministries and Dunklin Memorial Camp, Inc. They also travel throughout the United States and abroad encouraging leaders and helping them to establish restoration ministries.
They are the parents of two married sons and the grandparents of six grandchildren.